How to Enrol a New User
1. Click on Enrol New User to be taken to the appropriate place to add a new user to Harvesting Manager.
2. Go through and fill in the required fields as shown below in the example.

3. Select the appropriate site and group, then select what courses that user should be assigned too.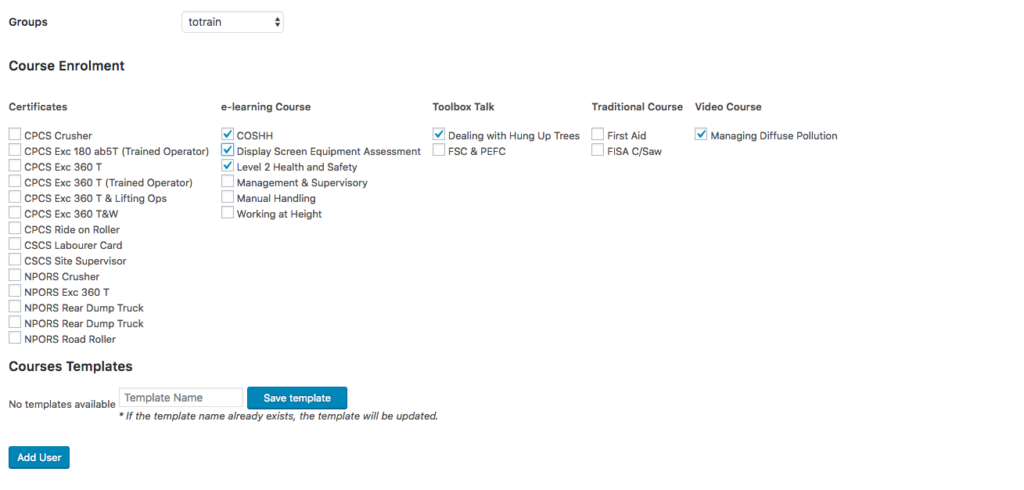 4. Click save at the bottom left and the user will be addedd to the system.